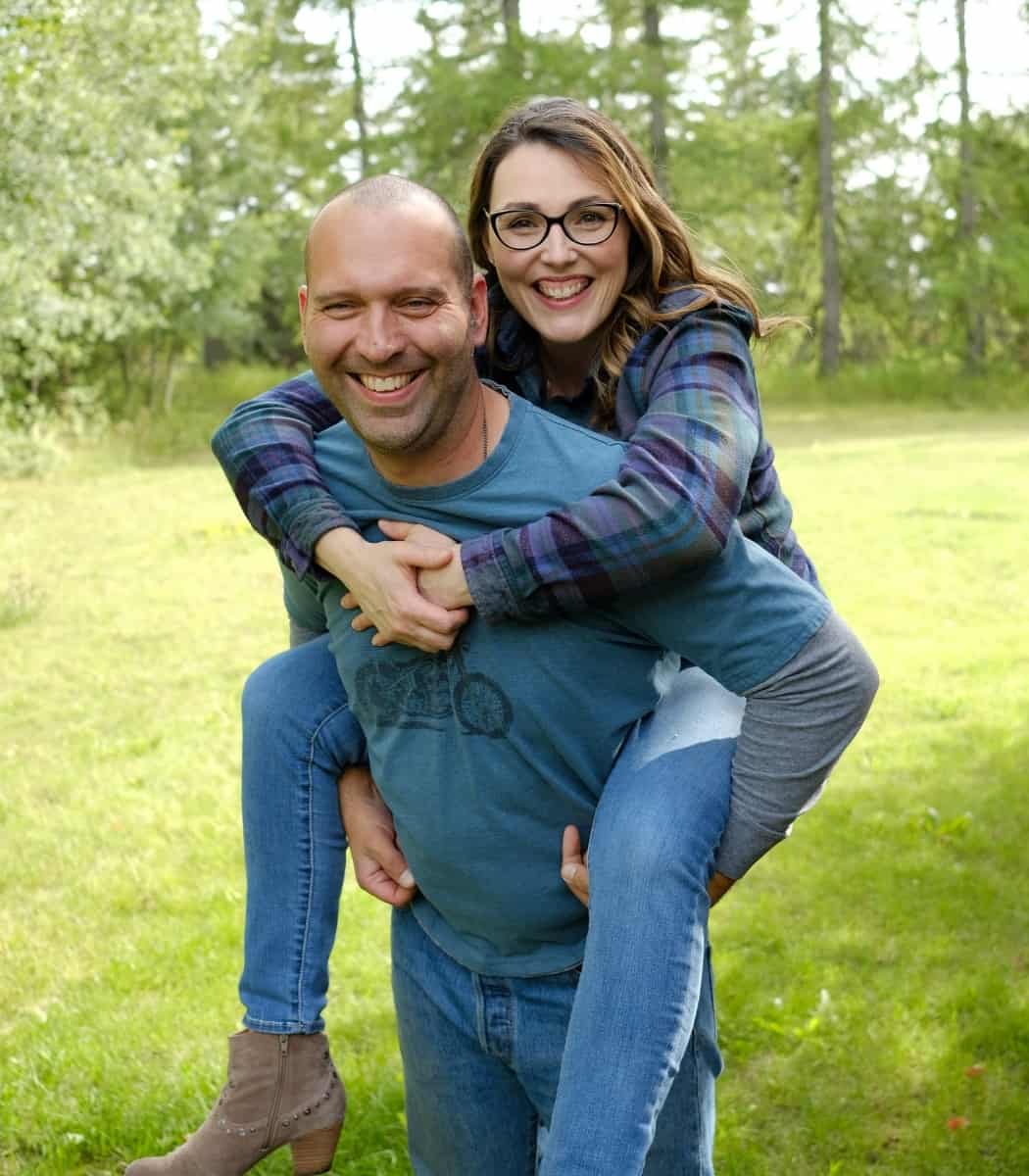 Hi there! We're the vonHattens!
While not everyone can live in the country, everyone can experience a little bit of country wherever they call home.
In recent times, the world has seen increased economic uncertainty, disruptions in the food supply chain, widespread unemployment as well as a call to live more sustainably.
Our family has always lived on a modest income and many times we had to get creative with our resources to make ends meet. We have not always lived in the country, however, many of the skills we learned over the years were acquired while living in various cities across the globe.
You can bring a little bit of modern homestead life to wherever you call home and enjoy the freedom that comes from living a simple and more sustainable life.
JUST LIKE YOU, we desired to live a life with the freedom to grow our own food, to stock our pantry, and to build a life that allows us to be less reliant on big box stores for our everyday needs.
Over the span of the past 23 years, our family has experienced unemployment, a variety of food allergies, the diagnosis of celiac disease, living in apartments and tiny homes with a postage stamp yard, in addition to relocating our family from Germany to Canada where we had no family living close by to lend a hand.
The harsh reality of these experiences forced us to become resourceful and frugal. We taught ourselves many different skills as a result and have an ardent desire to share what we've learned with others.
We've grown food on balconies, in pots, and in square-foot gardens. We've been enjoying homemade jams and preserves since the beginning of our marriage because modern homesteading skills are valuable skills to have no matter where you call home.
Our family's mission is to encourage and inspire you on your journey to live a more self-sufficient life.
In the summer of 2020, at the height of the pandemic, when sourcing food for our large family became a full-time job, we began our quest to finally leave city life behind. We were fed up with the limits on basic food items. the scarcity, and volatility of the food-supply chain. We grew as much food as we could in our suburban backyard, but our desire to grow and raise more of our own food increased. 
We knew that there would be challenges and that sacrifices would have to be made, but the trade-off for more freedom was greater. Having spent the first 8 years of our marriage living in small apartments in Germany, we felt extremely blessed to be able to own some land. We knew that moving to the country would not only help us to do more for our family, but by sharing our successes, services, and knowledge we hope to inspire and encourage others to in a way that enriches the lives of many.
Modern homesteading is so much more than owning and working land.
We always thought living in the country was beyond our financial means, but that never stopped us from baking our own bread, sewing some of our own clothing, or preserving food for the winter. You can grow food in small spaces or massive gardens, but there is nothing stopping you from buying and canning fruit and vegetables that you bought at the farmer's market or from a roadside stand. 
Stocking a pantry is something that everyone should and can do. Some would argue that with modern refrigeration, well-stocked grocery stores in addition to the convenience of take-out & delivery services, food preservation is a thing of the past. However, with a well-stocked pantry, a family can bridge unemployment, illness, or other unforeseen circumstances with the piece of mind that your family is provided for.
Learning to grow your own food, cooking from scratch, as well as making homemade gift items is extremely satisfying and fulfilling. We have discovered the many benefits to becoming more self-sufficient and are living a simple joyful life.
And, we want to show you how…
ARE YOU READY TO LEARN SOME MODERN HOMESTEADING SKILLS?

ARE YOU READY TO LEARN HOW TO GROW AND PRESERVE YOUR OWN FOOD AND MASTER OTHER VALUABLE SKILLS?
Do you know how to start growing your own food today, even if you don't have a lot of growing space?
Would you like to be able to have the skills you need to cook from scratch, make and mend clothing, or to raise small livestock?
Would you like to be able to skip the stores and make and do things with your own hands to provide for your family?
You can learn the skills you need to do all of these things. The time to start is – NOW.