Learn how to grow more food in less space, increase in self-sufficiency, and make healthy food from scratch.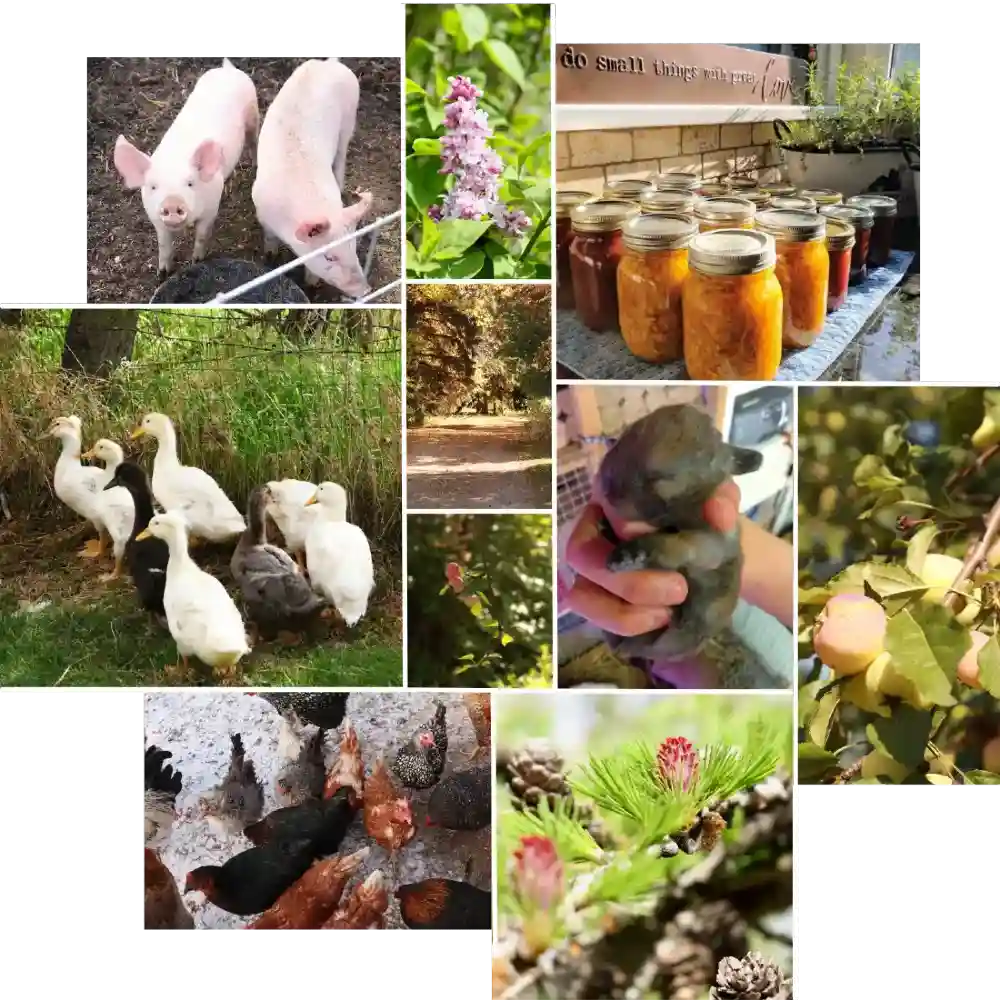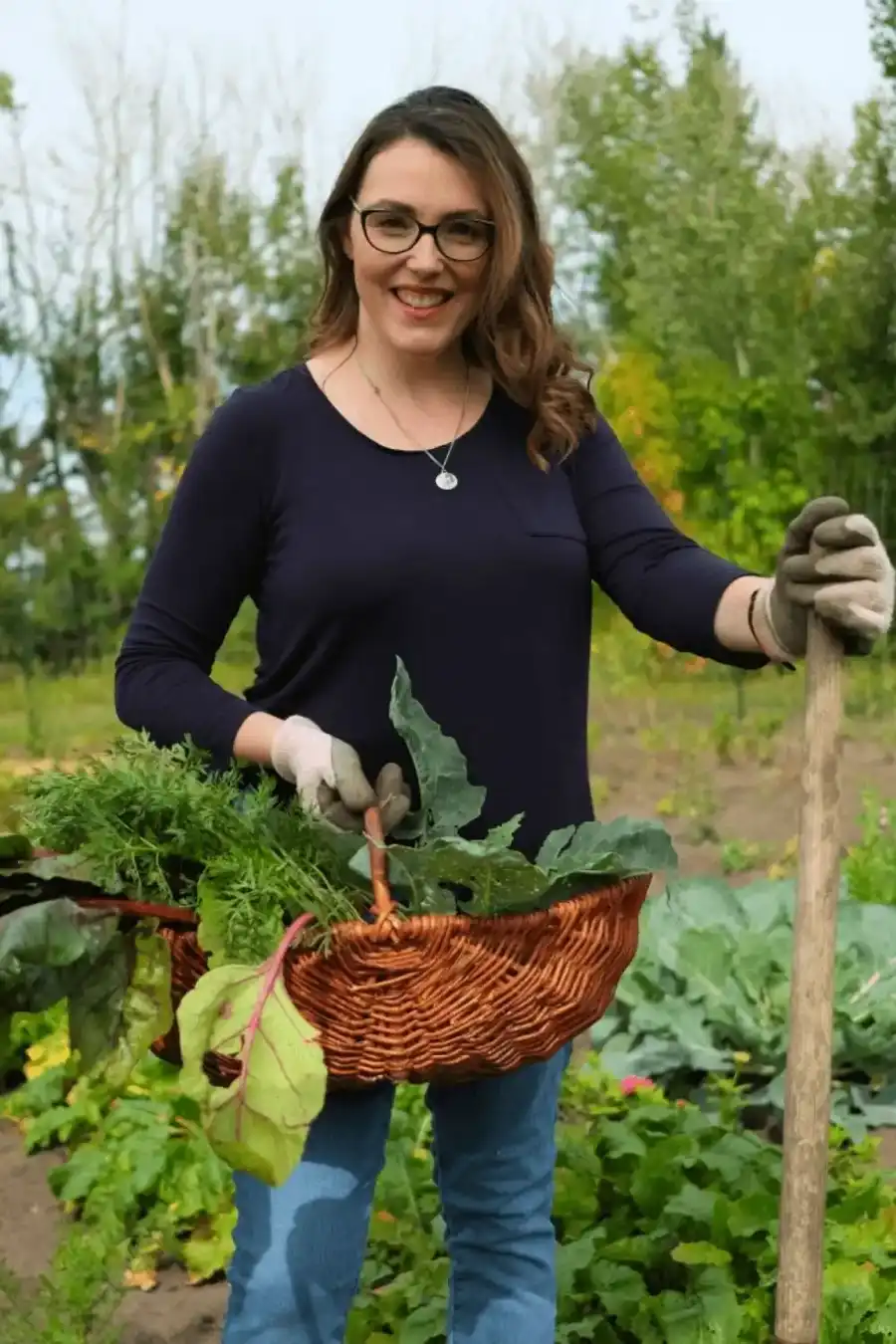 Are you wanting to grow more of your own food even though you don't have much space to work with?
Do you wish to make more things with your hands and cook healthy gluten-free meals from scratch?
You've come to the right place, my friend.
As a gluten-free homesteader, I teach families with gluten-intolerance modern homesteading skills so they can grow, raise, and prepare food and everyday items that are safe, promote health and healing giving them the ability to enjoy life without suffering physically or living without.
Let Me Give You Some Direction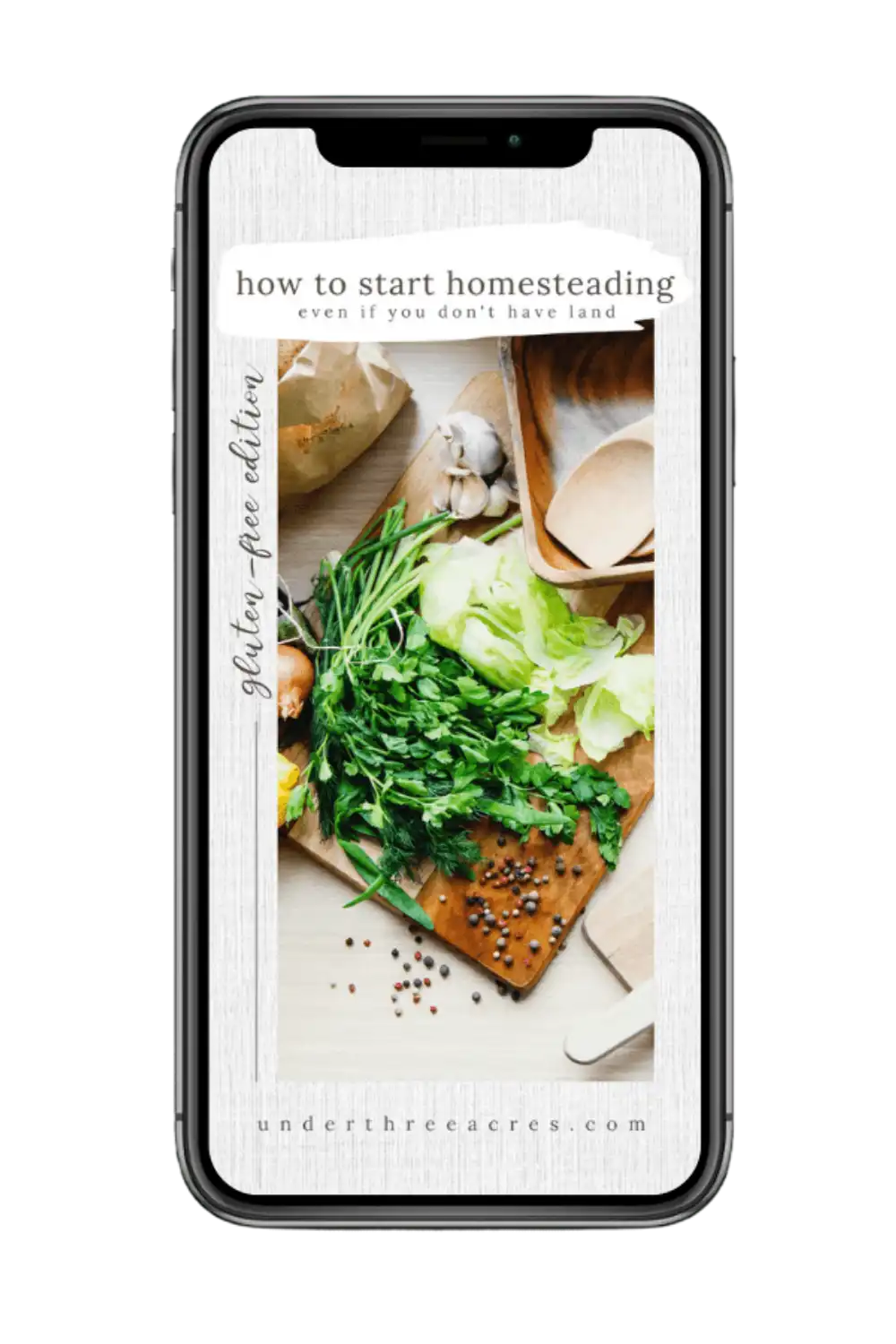 Grab you guide and start your homestead journey today! No land, no problem! This ebook will get you started on the path to becoming more self-sustainable so that you can build a gluten-free life that is worth celebrating. 
Changing to a gluten free diet and living a gluten free lifestyle can be overwhelming and confusing when you first get started. I've created an entire section of gluten free resources dedicated to helping you navigate the ins and outs of the diet complete with tips, lists, gluten free recipes, and lots of resources to get you started.
Finding out that you can't eat gluten can be frustrating. I remember spending hours googling for answers and also not finding what I was looking for. It took years to heal and I really don't want that for anyone else. To learn more about going gluten free, click on the image below.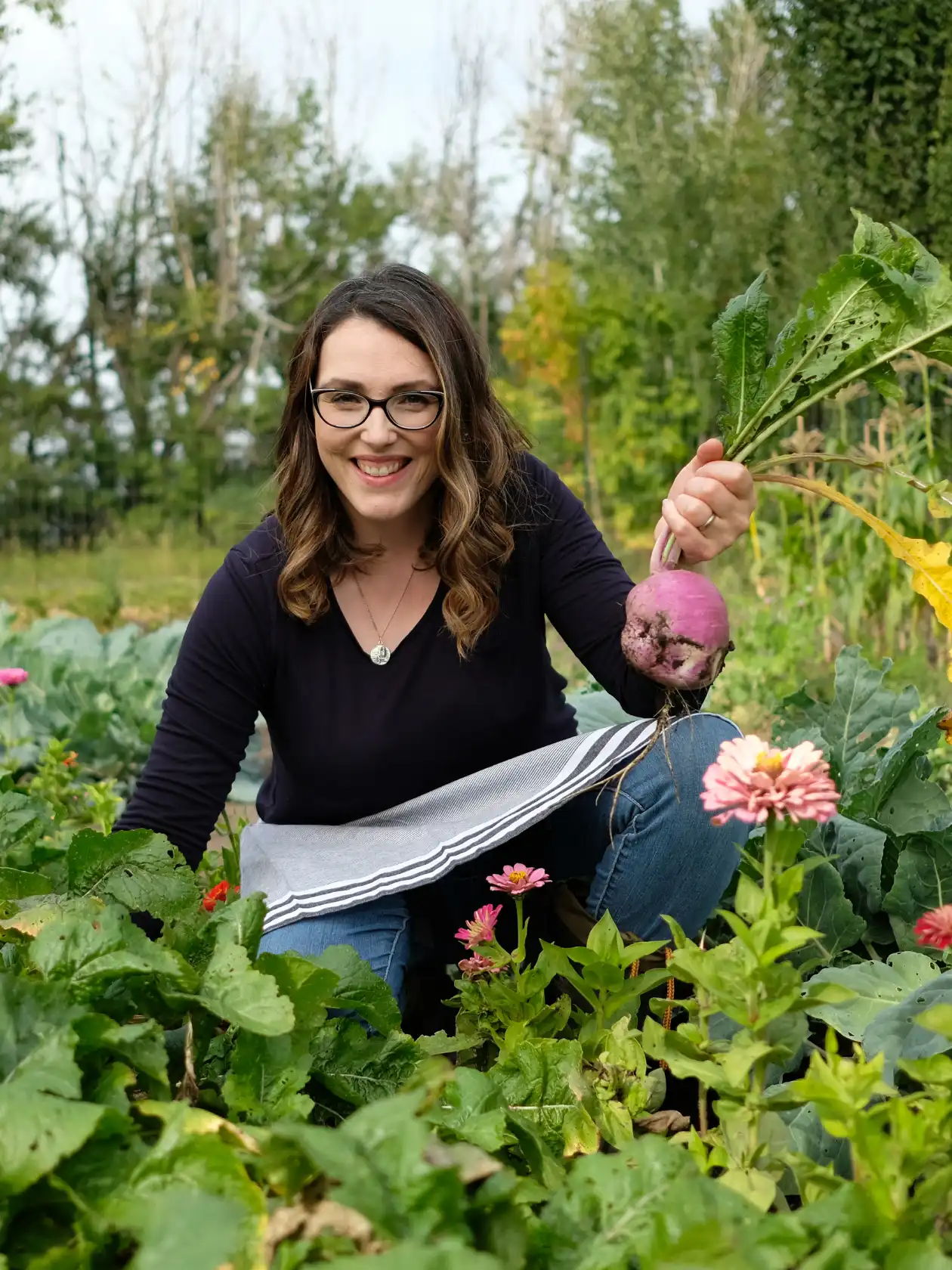 Hi there, my name is Tina
I'm so glad you are here!
As a celiac, cookie baking, garden enthusiast, mom of a large family and country girl at heart, I have the privilege of sharing my modern homesteading skills with families living with gluten-intolerance so that they can have more control over what goes into the food they eat and live gluten-free with joy and confidence. 
Before my oldest son and I were diagnosed with celiac disease back in the fall of 2008, we struggled to eat the most basic foods without getting sick. 
I spent the first few months learning how to cook and bake all over again. We were living on a super tight budget which made buying gluten-free food that was healthy and filling a huge struggle. I had to find creative ways to feed our family healthy and wholesome meals that didn't cost a fortune. 
Now, we grow, raise, and preserve food that is wholesome, tasty, and doesn't break the bank.
I know you have a desire to feed your family healthy meals that taste great and allow you to live life without feeling deprived.
With my help you can embrace the gluten-free lifestyle with the peace of mind that the food you are eating is not only safe, but tasty and healthy so you can enjoy celebrating again without feeling sick or left out.
Need some ideas and inspiration?
Come and Hang Out with Us on YouTube
The Under Three Acres Channel is the spot for homesteading fans and for folks looking for gluten free options for their pantry and kitchen. Sharing how we grow and preserve food for our large family, grocery hauls, and building projects on the homestead and sharing the hard truths about running a homestead in Canada's sometimes very cold yet beautiful central Alberta.
You don't want to miss the adventures of our large family. 
Recipes, Gardening, Canning, & More