Free Printable Farmhouse Labels for Canning Jars
Nothing tastes better than homemade jam on a thick slice of bread. There is something about eating a bit of summer out of a jar in the middle of the winter. For as long as I can remember, I have been preserving jams, pickles, applesauce, and other yummy things.
Canning people are generous people. Every person that I know who preserves enjoys sharing their canned goods and giving them as gifts. A pretty label on a canning jar is akin to love in my opinion. I created these farmhouse labels for homemade canned foods to be properly labeled, but more importantly so that people like you can spread the love.
Printable Farmhouse Labels
Originally, I made these labels to stick on my Rhubarb Apple Jam jars. It is the first batch of jam that I make each spring. It is one of our family's favorites. Make sure to grab a copy of my Rhubarb Apple Jam Recipe before you go.
Farmhouse style interior decorating is so pretty. I currently live in the suburbs of a large city on the prairies and there is no farmhouse in sight, BUT decorating with burlap and painters drop-cloth and white walls are my jam, pun intended.
These farmhouse labels can be paired with some twine, a little burlap, or if you prefer, some gingham to make a trendy little gift or decor for your pantry.
At first, I created these to say 'HOMEMADE Jam'. But, if you like to make things in jars, jams are likely not the only thing you can make. There are labels for different types of jam as well as blank labels with 'HOMEMADE Jam' and 'MADE WITH LOVE' so that you can personalize them with your favorite canned goods.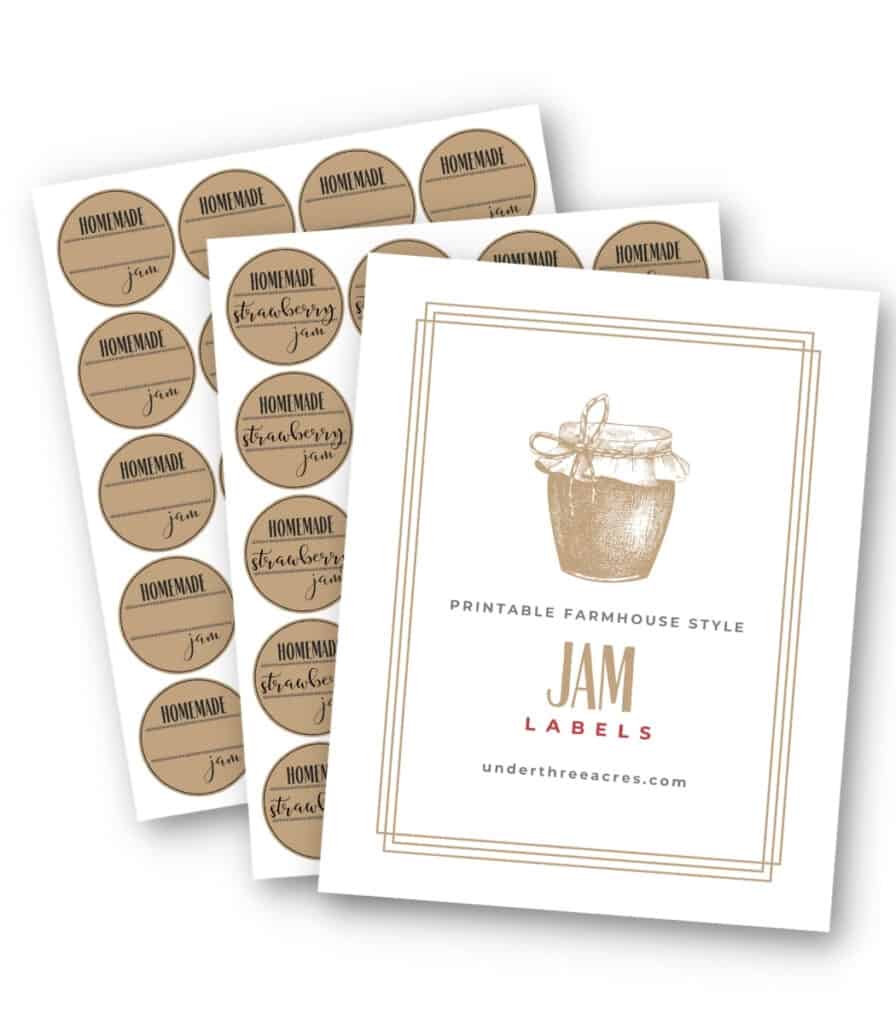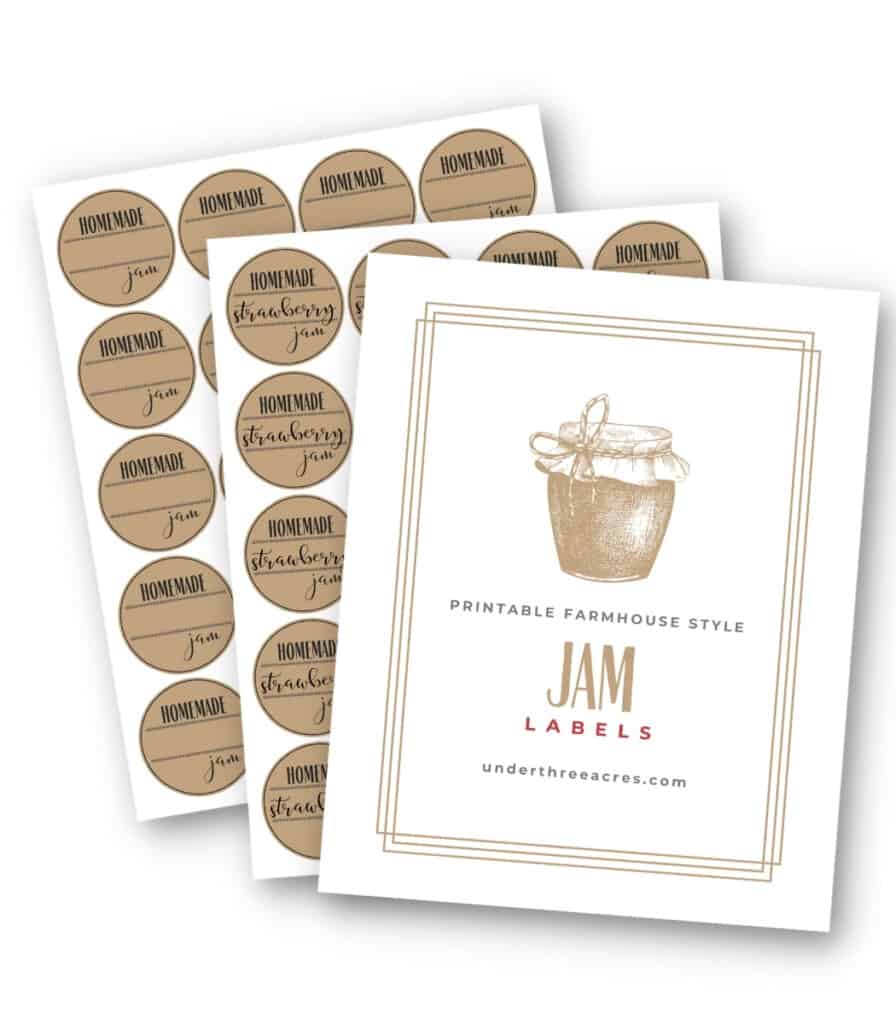 I have a slight obsession with labels and label making. I am a bit of a neat freak and like to have things in their place. I love my little pink label maker, but homemade goods sometimes need a little something more to make them special.
So I decided to make two styles of Farmhouse labels and will let you choose between those that have 'HOMEMADE jam' and those that have 'HOMEMADE with love' written on them to don your jars. There is enough space to write the name of your canned good right on the label.
You can print these labels on letter-size sticker paper like this one from Amazon that will allow you to print with a laser or ink-jet printer. Cut them out and stick them on your jar. They fit perfectly on most canning jar lids.
However, if you are like me and ran out of sticker paper or don't have any on hand, these are perfectly usable if you print them on regular paper. Simply cut out the farmhouse labels with scissors or a 2-inch lever punch and use a glue stick to stick the label to your canning lid.
Decorate your jar with a little twine, jute or gingham ribbon and it is ready to give as a little gift.
Be sure to download your farmhouse labels and let me know in the comments what you're planning to can this year.
Also, be sure to grab my Rhubarb Apple Jam Recipe. It is sure to be a hit! Happy Canning!