FREE Lacing Cards Printable for Kids
Sewing is one of my favorite homesteading skills. I also love to teach children to sew. This Christmas Cookie Lacing printable is a lovely way to teach young children beginning sewing skills.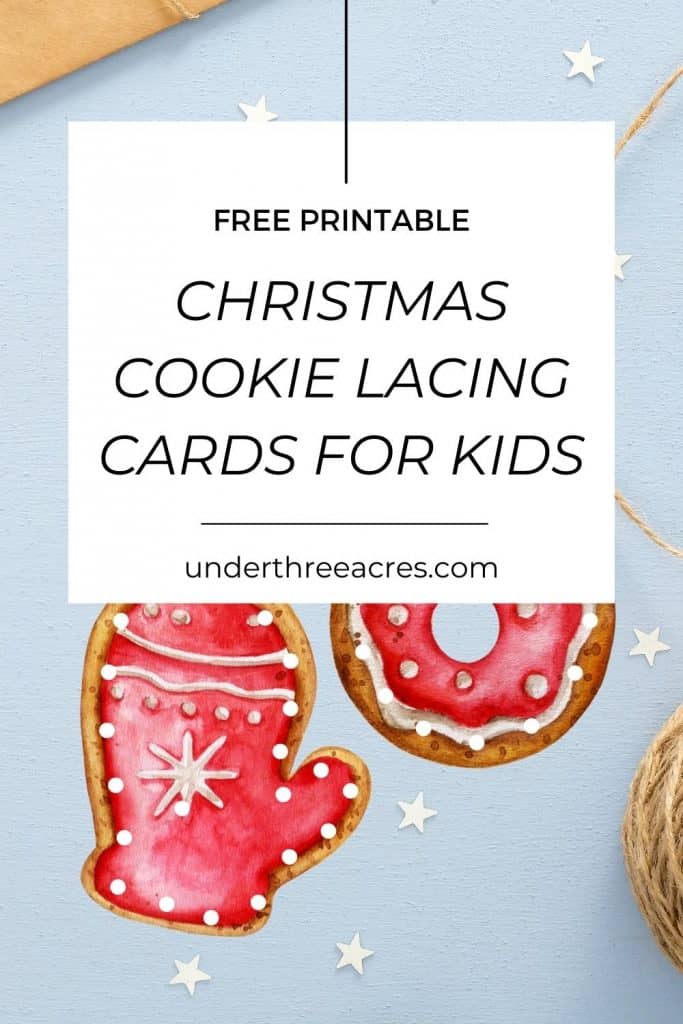 Christmas Lacing Cards Printable for Kids
Today's lacing cards printable is meant to help young children practice sewing as well as encourage hand-eye coordination, fine motor skills, and attention.
Preschool and kindergarten-aged children benefit from a variety of activities and games that involve a multi-sensory approach.
Lacing cards are a great activity for young children.
This printable includes 6 different Christmas cookie-themed objects to print. They are large and easy for little hands to handle.
I printed our Christmas cookie lacing cards printable on thick cardstock and laminated them for durability. We used laces from a Melissa and Doug Lacing Cards set that we had. But you could easily use twine or yarn.
To prevent the twine or yarn from fraying, cut the twine or yarn in 2 to 3-foot lengths and dip the ends in Mod Podge and let dry. Store the laces and cards in a freezer bag or suitable container. A label is included in the printable.
If you enjoyed this printable activity for children, you may be interested in making felt balls with your daycare, playgroup, or at home with your children.
Shop Related Products